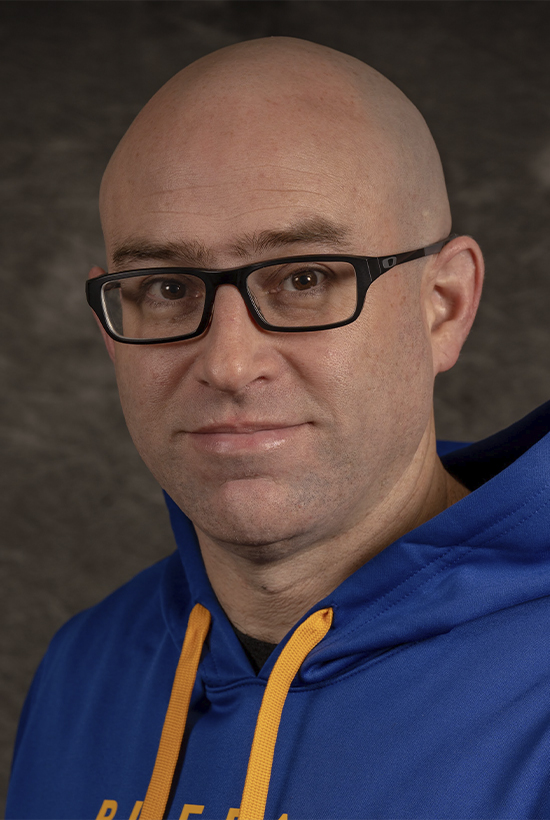 Chris Sabato
I am a creative for the Willamette University athletics department. A member of the Bearcat staff since 2005, I was promoted to Assistant Athletics Director, Media in 2016.
I am responsible for video production, graphic design, photography, and social media within the athletics department. In this role, I am also responsible for the management of the Willamette University Athletics brand and identity.
An engineer at my core, I pride myself in my ability to find creative solutions. I have created numerous custom programs to save time and money. By creating in house solutions in lieu of purchasing an expensive alternative I'm able it make improvements by investing only time.
As an electronic timer for Willamette cross country and track & field meets I was interviewed by the New York Times to help explain the unprecedented tie in the 2012 Olympic Trials women's 100-meter dash.
Born and Raised in Western New York, I'm and devoted Buffalo sports fan... a life long member of Bills Mafia, an avid Sabres and Bandits fan.
Education
BA Electircal Engineering
Alfred University, 2022
Certifications
USA Track & Field
Official — National
Coach — Level 1
Assistant Athletic Director, Media
Willamette University | Salem, Oregon
2016 - Present
Responsible for media production with in the department of Athletics. This includes all aspects of the Bearcat Network which streams over 100 events per year. Source or capture and catalog all digital imagery, including managing student photographers and hiring of contract photographers. Manage the structure and design of wubearcats.com adding elements and structure to better showcase student-athletes. Streamline processes through custom programs to better manage time and resources.
---
Creative Project Specialist
Willamette University | Salem, Oregon
2012 - 2016
Responsible for the visual design of print and web materials produced by the department of athletics. Designed schedule posters, camp brochures and other publications. Provided action and portrait photography, including game coverage, player headshots and portraits for posters and other media elements. Technical advisor for departmental audio visual and networking needs as well as internet based applications and software. Implemented in-house web streaming for baseball, basketball, football, soccer, softball and volleyball.
---
Assistant Track & Field Coach
Willamette University | Salem, Oregon
2005 - 2014
Coached the pole vaulters, sprinters, and jumpers. Served as meet director for cross country and track & field home meets including Northwest Conference and NCAA Championships. Organized and managed apparel supply and distribution. Maintained and repaired track and field equipment. Kept records including authoring custom programs for retrieving data from TFRRS for use on the athletics web site.
---
Assistant Track & Field Coach
Rhodes College | Memphis, Tennesee
2003 - 2005
Coached the pole vaulters, sprinters, and jumpers.
---
IT Desktop Support
Alstom Signalling | Rochester, New York
2002 - 2003
Addressing user tickets regarding hardware, software and networking. Walking customers through installing applications and computer peripherals.
A jack of all trades is a master of none, though often times better than master of one.
Video Production
Specializing in small broadcasts utilizing automations and data driven graphics with locked off cameras to make the production feel bigger.
Photography
Sports photographer skilled in capturing action on the field or mastering lighting in the studio.
Graphic Design
Skilled in print and digital, specializing in template driven design to enable quickly turning out content for the web, social or physical media.
Video Editing
Knowledgeable in non-linear video editing and basic motion graphics including MORGT design and use.
Programming
Proficient in several programing languages having creating many custom programs for managing broadcast data, social media and web site data.
Photo Finish Timing
Adept in all aspects of cross country and track & field timing including photo finish and RFID chip timing as well as meet management software.
Just some of the tools I regularly use and how proficient I feel I am with them.
vMix
NDI
Bitfocus Companion
PhotoMechanic
Adobe Creative Suite
Python
PHP
JavaScript
HTML/CSS
PrestoSports Template Engine
Hy-Tek
MeetPro
FinishLynx
Colorado Timing System 7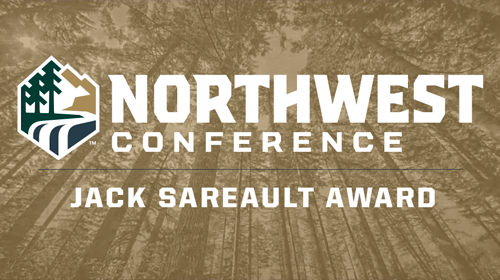 Aug 18, 2023
The Jack Sareault Award is presented annually to the best athletic communications department in the Northwets Conference.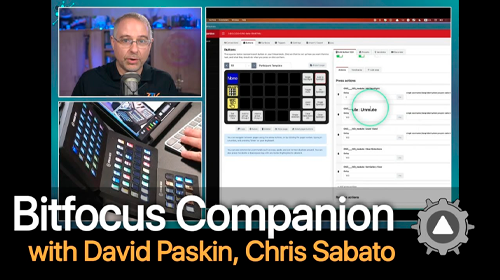 Mar 17, 2023
Chris Sabato joins David Paskin to talk about Bitfocus Companion in the second hour of the Office Hours daily show.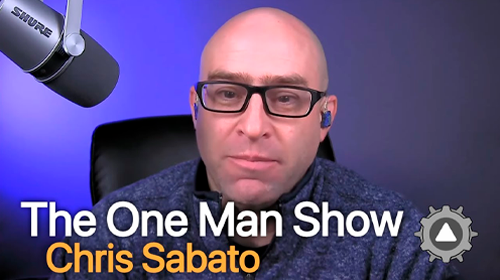 Feb 2, 2023
Chris Sabato joins Office Hours for a second hour focused on his one-man-band sports productions.
Want to say hello? Want to know more about me? Drop me an email or hit me up on social media and I will get back to you as soon as I can.